As Exxon and Chevron focus more on shareholder returns and less on speculative spending, they are both reining in investments in large international oil projects and focusing more on investing in the Americas.
Chevron says it'll use 70% of its capital allocation for production on oil fields in the U.S., Argentina and Canada, while Exxon says they will allocate a similar portion of their budget to places like the Permian Basin, Brazil and LNG projects, The Wall Street Journal reported this week. Both companies are moving out of places like Asia, West Africa, Russia and parts of Latin America, the report says.
Ben Cahill, a senior fellow at the Center for Strategic and International Studies, a Washington think tank, told The Wall Street Journal: "The cases of them going to new countries are few and far between. It's a natural consequence of investors demanding higher returns. Companies are being more selective."
It marks the end of an era where oil companies would search globally for oil to add to their booked reserves. Exxon has already sold or proposed to sell assets in Chad, Cameroon, Egypt, Iraq and Nigeria, the report says. They mark the largest sales for the company since 2018 and come as part of an overall plant to try and offload at least $15 billion in assets.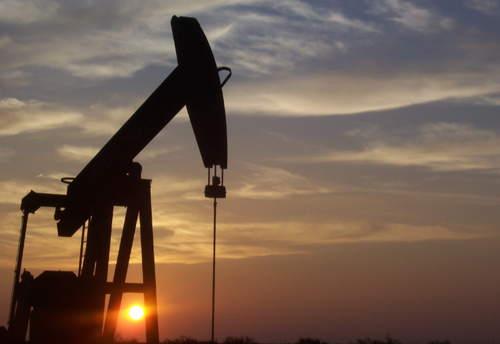 Exxon's production is down about 18% since its peak in 2011, while Chevron's international output has fallen by 3% since last year. Chevron has moved out of areas like Azerbaijan, Denmark, the United Kingdom and Brazil, the report says, though it does maintain assets in Venezuela still.
Neal Dingmann, an analyst at Truist Securities, added: "You have investors leaning on you harder than they have in the past. It's going to be critical that they prune their other [noncore] businesses."
Exxon's 5 year plan calls for up to $25 billion in spending each year through 2027 to try and boost production by 500,000 barrels a day. It also plans on trimming $9 billion in costs by the end of this year. Chevron is also ramping up spending 25% to $14 billion this year - a figure that is still well below its pre-pandemic budget.
But Kevin Holt, a portfolio manager at investment firm Invesco Ltd., thinks that institutions are not convinced oil companies won't run into spending problems again: "They don't think the industry will stick to capital discipline. It's going to take a little more time."
The industry is also focusing on moving to low carbon methods of business. Tatiana Mitrova, research fellow at Columbia University's Center on Global Energy Policy, concluded, telling WSJ: "The majors are quite well positioned to develop the new technologies like hydrogen, carbon capture and other new things that will help the industry decarbonize."
By Zerohedge.com
More Top Reads from Oilprice.com: