On Wednesday, a district court in Japan dismissed residents' calls to halt the restart of a nuclear reactor. This represents a victory for the Pacific island nation, grappling with soaring energy costs fueled by the prolonged war in Ukraine.
The Japan Times reports Sendai District Court in northeastern Japan has ruled Tohoku Electric Power can restart the No. 2 unit of the Onagawa plant early next year. It will become the first unit to restart since the nuclear power plant was idled after the devastating 2011 earthquake and tsunami that triggered the meltdown at Fukushima.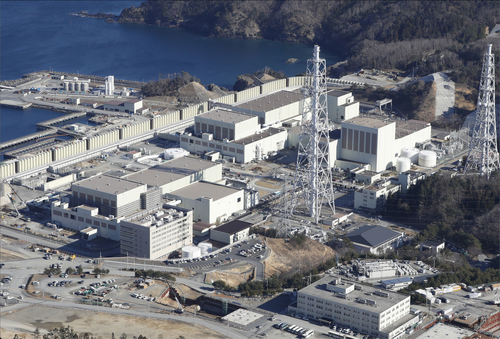 Judge Mitsuhiro Saito rejected residents' calls that claimed an evacuation plan was inadequate. Residents said if a nuclear accident occurred, many wouldn't be able to escape outside an 18.5-mile radius of the plant because of traffic jams. They said they would be exposed to radiation.
"It cannot be assumed that a specific danger of an accident exists that leads to the abnormal release of radioactive materials," said Saito.
Tohoku Electric was seeking a dismissal of the lawsuit because evacuation plans had already been approved by the country's nuclear disaster prevention council.
"The court acknowledged our claim.

"We will continue to cooperate as much as possible to improve the effectiveness of the evacuation plans," Tohoku wrote in a statement.
In response to the ruling, Tohoku shares jumped nearly 8% in Tokyo trading on Wednesday.
In the last nine months, Japan has reevaluated its energy policies following a decade of paralysis of nuclear power generation as fossil fuel energy costs soar.
Here's our reporting on the U-turn:
Meanwhile, Asia is rapidly building nuclear power plants: because it's the future of decarbonized power grids.
The U-turn in Japan's policy comes after we recommended uranium stocks in December 2020. We stated back then that nuclear would be accepted as one of the most stable "clean energy" sources to meet silly climate change targets.
By Zerohedge.com